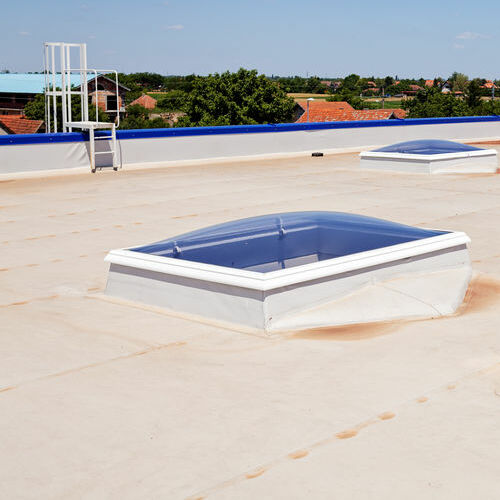 Have Your Roof Revitalized
Roof restoration is a great option to consider for your roof when you wish to have conditions restored without re-roofing. Essentially, it involves restoring minor wear, leaks, and sun damage. Rather than repairing one section of the roof, a roof restoration will be able to improve the look of the entire roof all at once which is not only cost-effective but a more environmentally friendly option. If you're interested in a roof restoration in Atlanta, GA contact our team of professionals today. Nelson Roofing is here to provide you with quality services at any time. Increase the protective abilities of your roof and increase its life span with the implementation of our materials. Call us at 1-844-635-7668 to get started.
Our Services
Flat Roofs
Typically flat roofs with commercial and industrial buildings can be cleaned with debris removed which can increase the life span of the roof and get it back into good condition. There are a number of roof coatings available that can be applied to virtually any flat roof substrate. A roof restoration will be able to create a seamless membrane that is impenetrable and able to expand and contract with temperature changes so that there is no cracking or breaking with roofing materials. This flexibility is also essential for keeping the roof protected against damage. The advantages are great in that they can protect against the ponding of water as well as leaks. If there are any minor leaks prior to the application, the roof coating will be able to be to fill in and cover any openings. Of course, if punctures are of a certain depth, it's best to get your roof repaired properly before an application. As such, with silicone roofing, for example, the material will cure and harden no matter if humidity and moisture are in the air. What's more, it can even promote the cure better. With silicone, you can expect that the need for a primer to be eliminated in some applications, prevention of erosion, and aversion to getting hard or brittle. You'll be able to protect your roof from sun damage which can prematurely age a roof with its ability to reflect ultraviolet light.
Benefits of Silicone Roofing Materials
There are many benefits in protection after applying silicone material. It will protect against the dangers of inclement weather and provides a protective sealant that prevents leaks from forming. This seal will also be able to provide energy-efficient benefits as the coating will be able to maintain stable building temperatures without air escaping in and out and thereby fluctuating with temperature changes. This will allow your HVAC to work steadily without energy waste and therefore will lower your monthly bills. Ultimately, silicone roofing will be able to prevent the need for repairs which can be vital in maintaining the appearance of your property. Your property value will be able to increase due to the protection known to be provided with this implementation. Essentially, the life expectancy of your roof will increase and can last 10-15 years. What's more, after time has passed you may be able to re-apply applications that can have your roof last for years to come. Enjoy the ease of getting this service as it prevents roof deterioration, repairs, and constant maintenance. You'll be able to save from roof replacement costs as well as time since applications take a shorter amount of time with less labor and materials. Get assisted with a roof restoration in Atlanta, GA today with Nelson Roofing.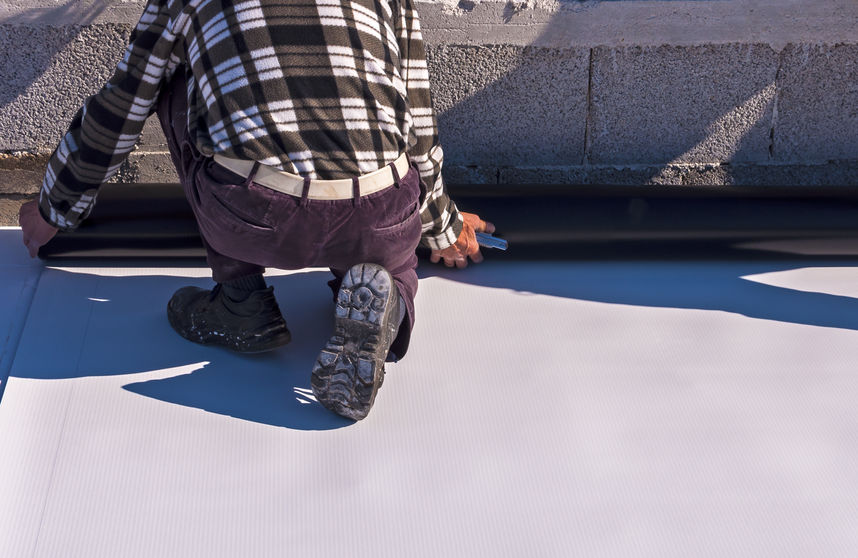 Get Assistance Today
If you're looking into having a roof restoration in Atlanta, GA select the professionals at Nelson Roofing today. We will be able to properly guide you through the process of a service and explain what needs to be done with your particular roof's condition moving forward. Your roof is a living membrane that will react over the years to various impacts and changes in climate. In order to keep up with these changes, it's important to impart special protection to your roofing membrane with a professional roofer. We're here to assist you at any time regarding questions on what can be done to improve your roofing structure. Reach out to us now at 1-844-635-7668 to speak to one of our knowledgeable staff members regarding the proper course of action in bettering your roof's conditions. We look forward to speaking with you at any time. Protect your commercial property today with our innovative assistance.