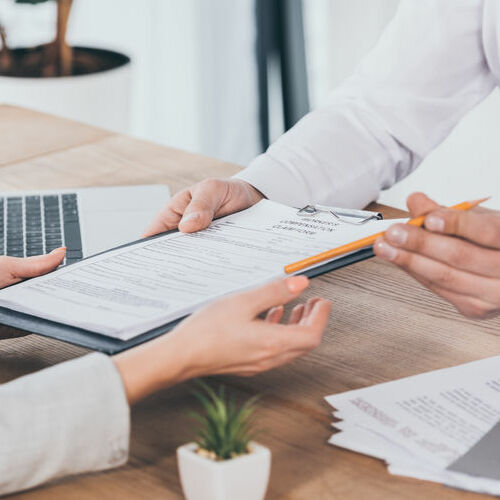 Our Team is Here to Help
Inclement weather and other roofing problems can strike at any time. It's important to get into contact with your insurance provider as soon as an accident occurs in order to get the coverage you need to assist with repairs. When making a roof storm damage claim or claim with your insurance in general, it's important to follow the correct procedures in a timely manner. If you need help with making your roof insurance claim in Atlanta, GA our team is here for you. Nelson Roofing is dedicated to providing exceeding levels of care to all of our clients. We're ready to help you out at 1-844-635-7668 so call us at any time!
Have Us Mediate
When it comes to roofing damages you may be at a loss as to what to do to remedy the situation. Our staff is trained and experienced with handling insurance companies and will be able to provide you with the guidance necessary to get the best out of your roof damage claim. We make a point to provide you with the coverage that you deserve when it comes to repairs. In order to support your claim, it's essential to have a roof inspection with photos of damages in order to back up your claim. Not only this, but any paperwork and communications must also be conducted in a timely manner in order for processes to continue smoothly with a fair regard to time. If you'd like to learn more about how we may be of assistance to you, contact our knowledgeable team concerning your roof insurance claim in Atlanta, GA.
Contact Us For More Information
Nelson Roofing is here to mediate any roof insurance claim in Atlanta, GA that you may need to make. No matter the issue, you can expect clear and concise information being relayed regarding your case. We know that time is of the essence which is why we strive towards efficient and quick assistance. Give us a call at 1-844-635-7668 today to get the processes started. Get your roof taken care of with us soon.