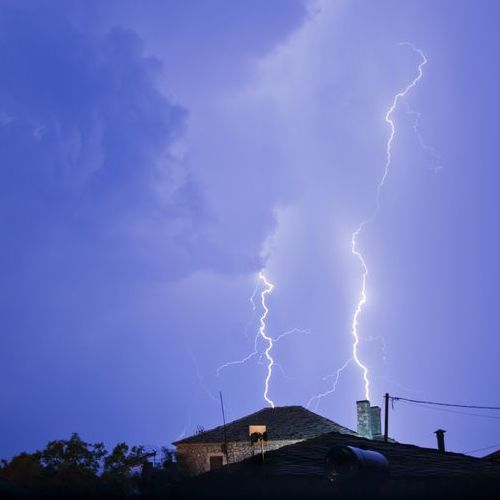 Get Your Roof Saved From Storm Damages
With different climates and weather patterns, a storm will hit your property at some time. Depending on your roofing materials and other factors your roof will bear impact in different ways. Storms can range in severity and can come with aftereffects that will need to be addressed by a professionals roofer. Get help with roof storm damage repair in Cartersville, GA with Nelson Roofing. When the time comes for repairs, only an expert roofer will be able to secure your property with the right protocol and skill. Contact our team at 1-844-635-7668 to schedule an appointment for services.
Our Services
Different Issues With Storms
When it comes to storms you may see hail, strong winds, and heavy downpours that can cause significant damages. Roofs act as a critical barrier that works to protect the property from impacts. With major storms, you may see loosened shingles, tree falls, flying debris, and other problems. Depending on the severity of the issue it's best to get help as soon as possible in order to save your roof from spreading damages or worsening conditions.
Common Storm Damages
Hail Damage – Depending on the size of hail, wind speeds, and roofing materials you may see a range of damages. From punctures, knock offs and water damages it's best to have your roof saved from dents and dings after a hail storm with a professional roofer.
Flying or Falling Debris – With strong storms, you might see trees fall or branches scrape the materials of your roofing system. What's more loose items on the property and flying debris can strike your roof enough to loosen materials, cause punctures or damaged flashing. with the right tools and expert help, you can repair your roof back into good conditions.
Water Damage – With heavy rain comes water stains, water infiltration to underlayment, leaks, and other problems. Avoid the dangers that can arise with water-logged materials by getting help sooner rather than later.
Roof Inspections & Insurance Claims
After a storm has occurred make sure to get your roof properly inspected as a professional has the eyes to best gauge the level of damages. Vulnerable areas to your roof will be considered and the coinciding repairs that best match made for the stability of your roof. If you find that there is something wrong with your roof after a storm, have your roof inspected for breaks, leaks, torn materials, and more with our team. Afterward, get in touch for assistance with making roof insurance claims so that you can get the coverage that's necessary for proper repairs.
Emergency Roof Repairs
Roofing emergencies can occur at any time or place with a range of severity. So that you may get repairs done fast, we offer 24/7 assistance with roofing emergencies for your convenience. In order to properly restore the condition of your roof, it's best to have professionals who are qualified to make repairs. We built our company with the goal to help clients no matter what is putting stress on their roofing system. Whatever may have caused issues with your roof, you can count on our trained and certified workers to make the necessary repairs to get your roof back on track. Get reliable roof storm damage repair in Cartersville, GA by contacting our team today about our various services.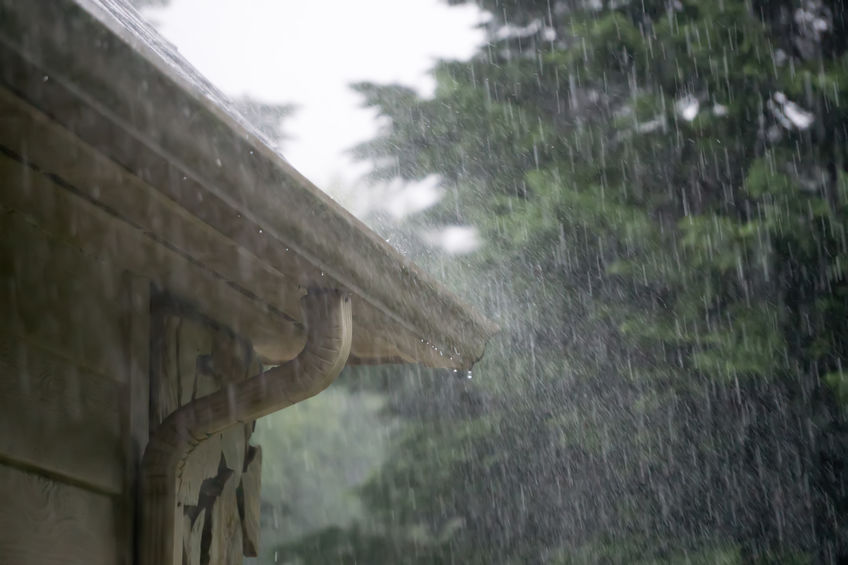 Reach Out to Us Today
If you're in need of roof storm damage repair in Cartersville, GA our team is here to support you. Get a fast and efficient job completed with your repairs correctly with our experienced workers. Nelson Roofing is here to provide you with the services needed after a storm has caused problems with your roofing materials. Give us a call at 1-844-635-7668 to get set up with our services. We'll make sure your property is restored back to where it needs to be for long lasting protection for the future.