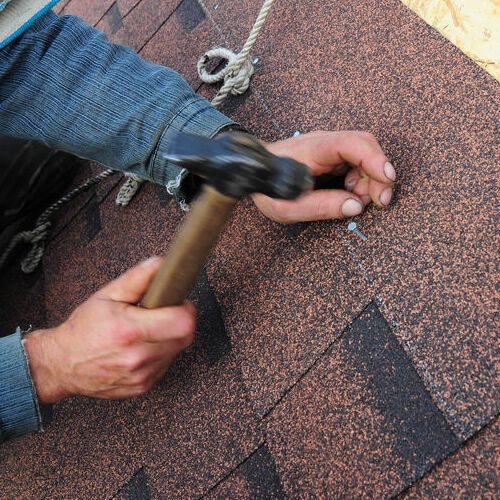 Have Better Roof Conditions With Our Help
If you're having trouble with your roofing system expect the experts at Nelson Roofing to help you out. There can be many cases where a roof repair or even a roof replacement will be necessary. Our experts can inspect the damages so that you can get the right service applied for the betterment of your roof. We offer a variety of solutions that can help you with your residential roof repair in Cartersville, GA. See how we may get your roof back on track by giving us a call at 1-844-635-7668. Nelson Roofing is here for you!
Storm Damages & Your Roof
There are a number of issues that can occur after a storm has passed your area. From hail, thunderstorms, heavy winds, snow, sleet, and more there can be a variety of ways that the weather can impact your roof in pretty significant ways. Some cases may even have such impacts to where a puncture has been made to roofing materials as seen with fallen electrical lines or trees during hurricane type conditions. Not only that, when trees are planted too close to a property the branches can scratch and aggravate roofing materials when high winds are present. Inspect your roof after a storm has passed to see if there are any changes with your roofing. If you are unable to access your roof trust the task to a professional. If water is still on the roof, navigating it will be a risk to your safety so await a time where a roofer can be scheduled out to your property.
Emergency Roofing Available
Are you having leaks or has a tree fallen on your roof? Are conditions so bad that you need repairs made done soon and fast? We're here for you when you have conditions that need to be repaired by a professional in a speedy manner. Our phone lines are open 24/7 for such cases so that those who are inside a property that may not be structurally sound can get help quickly. We know that roofing repairs can be a hassle, our team of professionals has the tools and equipment no matter if the case is big or small. We'll get your roof secured once more, speak to a representative now for further details. Let's get your roof protected once more with residential roof repair in Cartersville, GA.
Residential Roof Replacement
With residential roof replacements, you'll find that, often, conditions can't be reversed. Most likely, a large expanse of your roof has been damaged, or your roof has aged and it's time to renew. It's important to know when your roof was built in order to gauge which materials have reached the end of their natural life. Ultimately, certain roofing materials will be more affected by outside influences, so consider materials with stronger and more durable options. Our roof installation features advanced asphalt shingles with Atlas Shingles which is a Class 4 product that's impact-resistant, protects from high winds and is able to withstand hail and other weather conditions. Ultimately, our team will be able to provide you with improved roofing materials when a residential roof repair in Cartersville, GA is necessary. Get in contact with our team today to get started.
Get Insurance Claims Help
Are you having trouble making an insurance claim? Our team is able to provide guidance and act as a mediator when you need to get the proper coverage for your damaged roof. We understand that the protocol required may be daunting. We'll make communications easier so you can feel more comfortable with the processes. What's more, we'll make sure you have the proper items and documentation to support your claims such as a roof inspection and photographs of your damaged areas covered. Have a smoother process in handling insurance claims with our expert assistance. If you have any questions or concerns regarding the conditions of your roof and other matter our staff is here to help. Contact us today to see what may be done to get procedures started and moving forward.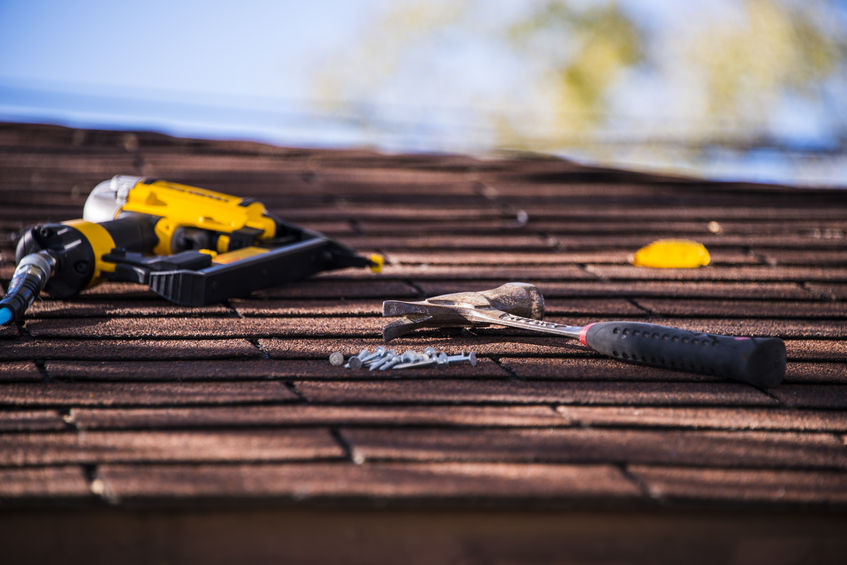 Contact Us To Schedule an Appointment
Need to have your roof secured with repairs? Nelson Roofing is a roofing company that you can trust with over 30 years in the roofing industry. We've seen it all and have the experience and training to guarantee that your roof will be improved after we're through. Get quality residential roof repair in Cartersville, GA with our team by speaking to us at 1-844-635-7668 to get started.