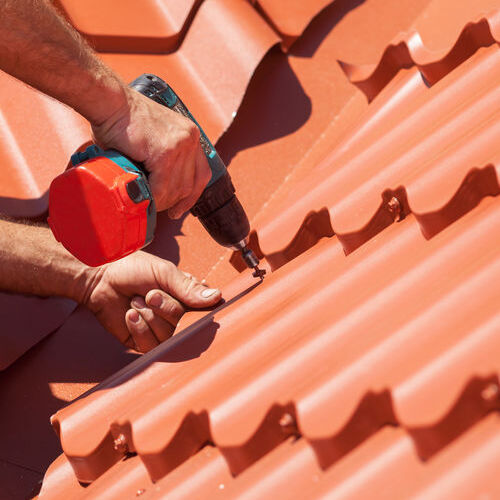 Get the Job Done Right
When you need roof restoration for your home, you can count on our team at Nelson Roofing. We have the experience and expertise to get the job done right, and we will work with you to ensure that your roof is restored to its original condition. We offer a variety of roof restoration services, including:
Repair of damaged shingles
Replacement of missing or damaged tiles
Restoration of worn or faded roofs
Cleaning off moss and debris from roof surfaces
We also offer a free consultation to discuss your roof restoration needs and options. Contact us today at 1-844-635-7668 to schedule a consultation about residential roof restoration in Atlanta, GA.
Get Professional Services
It's no secret that your roof is one of the most important parts of your home. Not only does it protect you and your family from the elements, but it also plays a big role in the overall look and curb appeal of your property. That's why it's so important to keep it in good condition and to have it restored when necessary.
There are a number of reasons why you might need to have your roof restored. It could be due to damage from severe weather, or simply because it's reached the end of its lifespan and is starting to show signs of wear and tear. Whatever the reason, it's important to get the job done right so that your roof can continue to protect your home for years to come.
When it comes to roof restoration, there are a few different options to choose from. You can either have the entire roof replaced, or you can opt for a more minimal approach that will simply repair any damage that has been done. Either way, you'll need to find a qualified and experienced contractor who can get the job done right.
If you're not sure where to start, you can ask around for recommendations from friends and family, or you can search online for reviews of local contractors. Once you've found a few possibilities, be sure to set up consultations so that you can get an estimate of the cost and scope of the project. This will help you make an informed decision about which option is best for your home.
Call us for residential roof restoration in Atlanta, GA.
Call On Us
Residential roof restoration in Atlanta, GA is a big job, and it's important to have a team of experienced professionals to count on. That's why we're here. We have the skills and experience needed to get the job done right, and we're committed to providing our customers with the best possible service. When you work with Nelson Roofing, you can rest assured that your roof will be restored to its original condition and that you'll be able to enjoy it for years to come. Contact us today to learn more about our residential roof restoration services. We look forward to working with you!